Today, Daylight Saving Time (DST) is used to save energy and make better use of daylight. The idea has been suggested in ancient times and later by famous scientists.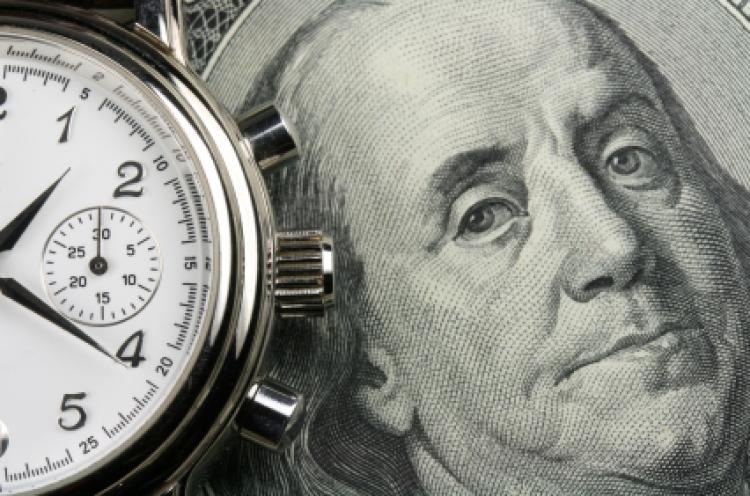 DST is a change in the standard time with the purpose of making better use of daylight and conserving energy.
Clocks are set ahead one hour when DST starts. This means that the sunrise and sunset will be one hour later, on the clock, than the day before.
Ancient Civilizations
Although DST has only been used for about 100 years, the idea was conceived many years before. Ancient civilizations are known to have engaged in a practice similar to modern DST where they would adjust their daily schedules to the Sun's schedule. For example, the Roman water clocks used different scales for different months of the Year.
Benjamin Franklin
American inventor and politician Benjamin Franklin wrote an essay called "An Economical Project for Diminishing the Cost of Light" to the editor of The Journal of Paris in 1784. In the essay, he suggested, although jokingly, that Parisians could economize candle usage by getting people out of bed earlier in the morning, making use of the natural morning light instead.
George Vernon Hudson
A major contributor to the invention of DST was New Zealand entomologist George Vernon Hudson. In 1895, Hudson presented a paper to the Wellington Philosophical Society, proposing a two-hour shift forward in October and a two-hour shift back in March.
Seasons are opposite in the Earth's two hemispheres
Hudson followed up his proposal with an article in 1898, and although there was interest in the idea, it was never followed through.
William Willett
Independently from Hudson, British builder William Willett proposed the introduction of DST in 1905. He suggested setting the clocks ahead 20 minutes on each of the four Sundays in April, and switching them back by the same amount on each of the four Sundays in September, a total of eight DST switches per year.
Willett's Daylight Saving plan caught the attention of Robert Pearce who introduced a bill to the House of Commons in February 1908. The first Daylight Saving Bill was drafted in 1909, presented to Parliament several times and examined by a select committee. However, the idea was opposed by many, especially farmers, and thus the bill was never made into a law. Willett died in 1915 without getting the chance to see his idea come to life.